click below to link:
Therapeutic Massage Helps With... Chronic Pain, Headaches, Lower Back Pain, Upper Back, Neck Pain, Fibromyalgia, Stress & Tension Relief, Migraines, TMJ, Relaxation & Calmness, Depression, Circulation, Accident Rehabilitation, Post-Op Rehab, High Blood Pressure, Range of Motion, Immune System, Insomnia, Sports Injury, Poor Posture, Allergies, Anxiety, Carpal Tunnel Syndrome, Joint Injury, Autism,
Elderly/Geriatric People, Homebound, Pediatric Clients, Sciatica, Oncology Patients, Stretching for Flexibility.
Massage Benefits Section


Natural Products for Personal Care, the Home, and More - Mountainside-Diversified.Com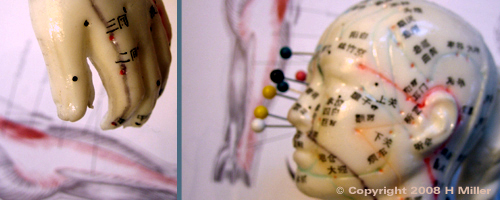 Massage Abstracts / Studies
Index of Scientific Studies proving the efficacy
and effectiveness of Therapeutic Massage
as a healing modality.
Massage Debunkers Debunked!
Some skeptics attempt to debunk
Massage Therapy as a effective treatment.
Here such arguments are addressed.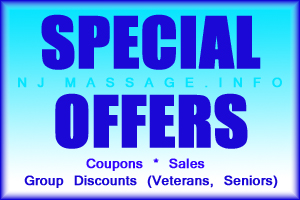 Massage Migraine Relief
Massage For Migraines: An Effective Choice In Reducing Pain and Frequency of Migraine Headaches
A Massage Migraine Relief Session can actually help the sufferer in many instances. Migraine Headaches are a terrible scourge on humanity; victims of this painful condition are often reduced to a nonfunctional state, vomiting, sensitive to light, and worse. Women are stricken with migraines more often than men. According to the more widely accepted -model in the medical community, migraines are caused by a change of blood flow within the brain.
Even though that may well be the case, the fact is that we do not have pain receptors within our brains. So, all of the pain associated with a migraine is superficial, within the muscles and fascia of the face, jaw, neck, and skull. Massage Therapy for migraines is therefore potentially able to affect change in the sufferer, as the tight, constricted surfaces of the head can be worked during a Migraine Relief Massage.
Migraines may be triggered by a variety of factors, as most sufferers are all too aware. Avoiding triggers altogether may be impossible, but limiting exposure is surely within everyone's reach. Many of our clients find that Massage For Migraines helps immensely. Massages for migraines, performed right in your own home, are an effective addition to your arsenal of defenses against this horribly painful condition.
Massage Migraine Sessions usually focus on the muscles, fascia, ligaments, and tendons in the head and surrounding tissues. Clients usually find the massage to be extremely pleasant, as pain relief is often experienced at the time of the session. Like most conditions, Migraine Headaches seem to respond best to A series of Massages For Migraines, rather than a single session. One session may temporarily relieve pain, but long-term regular sessions will be more effective in the long term at helping to keep migraines at bay.
Studies show that Massage For Migraines can make improvements in the frequency of migraine attacks, as well as an increase in the number of nights participants slept well. Beneficial effects on perceived stress and coping efficacy are also demonstrated. The study concluded that migraines may be helped by massage therapy as a nonpharmacological treatment modality. Other studies show that those study participants receiving Massage Therapy for migraines experienced less pain, fewer migraines, and measurably higher levels of serotonin than the control group. Studies related to massage therapy and migraines; Studies related to massage therapy and headaches, including migraines
There are, in fact, some known medical causes why serotonin may decrease, such as when infected with refractory sinuosities caused by C. Pneumoniae. Other causes exist, but the changes are rooted in changes in how the brain is working. Regardless of the cause, massage therapy for migraines is a viable option for dealing with this condition. Mountainside On Site Massage Therapy provides Massage Migraine help to clients in Central and Northern New Jersey right in their own homes.
We travel to your location, so whether it's during a migraine flare-up, or between, you can avoid the possible triggers of car exhaust, traffic stress, and random perfumes and colognes lingering in the air at the day spa. And we have extensive experience providing Massage For Migraines to clients suffering from this condition; it's probably second only to chronic pain sufferers, in terms of the number of clients affected that we encounter.
Editorial Board, H. Miller, Content Editor

As Massage Therapists, our role as part of your health care team is clear.
We are not Doctors or Nurses, and cannot replace their vital services.
But the number of conditions that Massage Therapy has been proven to help with
grows by the week, as new research is conducted worldwide about the far-ranging effects
of Therapeutic Massage.

The Massage Benefits Section of this web site is dedicated to learning, and sharing,
information about evidence-based Therapeutic Massage and health. As Massage Therapists, we
feel it is essential for our clients to be educated about Massage Therapy, and
the state of current research. This site is owned and operated by H. Miller, and is a non-moderated platform.


Our mission, with regard to the Massage Benefits section of NJMassage.Info,
is to inform our clients, and worldwide web users browsing our site,
about Massage Therapy, with regard to various topics including
quackery, current research studies, as well as conditions that Massage
Therapy shows promise with, as supported by medical and university research.


The information provided on the NJMassage.Info web site is
for informational purposes only and should not be considered
medical, psychiatric, psychological or behavioral health
care advice. Nothing contained on the NJMassage.Info web site is
intended to be used for medical diagnosis or treatment or as a
substitute for consultation with a qualified health care professional.
NJMassage.Info displays advertisements and links to third party websites.
Mountainside On-Site Masage Therapy does not make any representation,
warranty, or endorsement of any product or service or the content
or accuracy of any materials contained in, or linked to,
any advertisement or link on the Site. All advertisements are clearly marked.
Ad proceeds may be used to help fund this site.

Page created April 21, 2011. Last modified 23 August, 2016.

Please click on the '@ Contact Us' button at bottom-left to access our inquiry form, or use the button at the top of this page. Feel free to also call us at 877 480 8038 for more information or to book an appointment.
Cash, PayPal, CashApp, GooglePay, Credit Cards, and Gift Certificates accepted. Insurance plans accepted: County / Municipal Health Care Plans (NJ), Independent Health Flex Fit, Preferred Care, No-Fault with Authorization
Note: We offer *strictly* therapeutic massage therapy. We do *NOT* offer as€nsual u'massage', in any form.